From a small retail shop in Sharjah to being one of the largest producers and exporters of fresh-cut flowers, Black Tulip Flowers has come a long way.
BTF has its operations in the UAE, Kuwait, Muscat, Saudi Arabia, Malaysia, and India. BTF is on its way to becoming a global leader in the floriculture industry with great leadership.
Every successful business needs a great leadership qualities that play a vital role in creating a strong foundation. Chairman of Black Tulips, Mr. Ehiya along with his brother, architected and developed the firm.
Mr. Ehiya has an extraordinary vision of the industry. His ability to visualize and articulate the possible future for an organization has been a primary component for the success of BTF.
He believed in establishing long term relationship with clients by striving to produce the highest quality flowers with the best service.
He takes keen interest in every aspect of the business from – farms to online sales of flowers, stays connected with his employees and well aware of ground realities.
Under the leadership of Mr. Ehiya, BTF has several global mergers and acquisitions which has helped in increasing the market reach, reducing the competition in the market. This ensures large scale production and a huge portfolio of flowers and foliage under its umbrella that will give a strategic edge over its competitors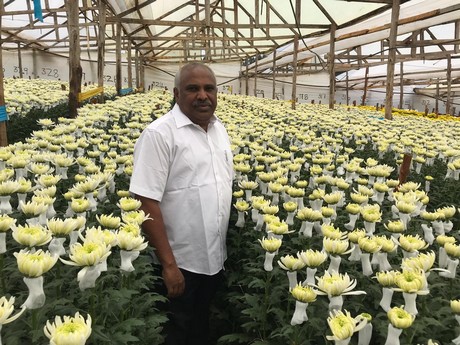 .
Source: https://www.floraldaily.com/article/9160036/from-a-small-shop-to-a-major-cut-flower-producer/
This year BTF acquired 35 h Batian Flowers (which grows one of the best roses, Alstroemeria, Florinca, Garden and Scented Rose) from farms in Kenya and their marketing arm Upendo in Dubai. The acquisition of Hansa farm in Ethiopia with more than 50 varieties of roses, the operation of Hansa in Saudi Arabia, Qatar, and their marketing arms Hansa flowers, Barcelona Flowers Quality Flowers in the United Arab Emirates are the other major acquisitions. These acquisitions create market access for BTF to enhance their product portfolio, thus bringing down the competition in the market.
Courtsey: Shabista Khan