Black Tulip Flowers: Innovating Towards a Greener Future and Celebrating Prestigious Silver Client Award for 2022 from MOCCAE
In today's competitive business world, getting recognized for our achievements and hard work is always gratifying. When a renowned organization recognizes us, it not only validates our efforts but also strengthens our conviction to excel further.
Black Tulip Flowers, has been honoured with the prestigious "SILVER CLIENT AWARD for 2022" by the UAE Ministry of Climate Change and Environment (MOCCAE). This accolade recognizes our unwavering commitment to environmental sustainability and our efforts in revolutionizing the floristry industry in the region.
MOCCAE promotes environmental sustainability and implements policies, regulations, and initiatives to ensure a greener future. The Silver client award recognizes companies with an exceptional commitment to environmentalism and eco-friendly practices. We would like to express our sincerest gratitude towards the Ministry of Climate Change and Environment for awarding Black Tulip Flowers with this prestigious title.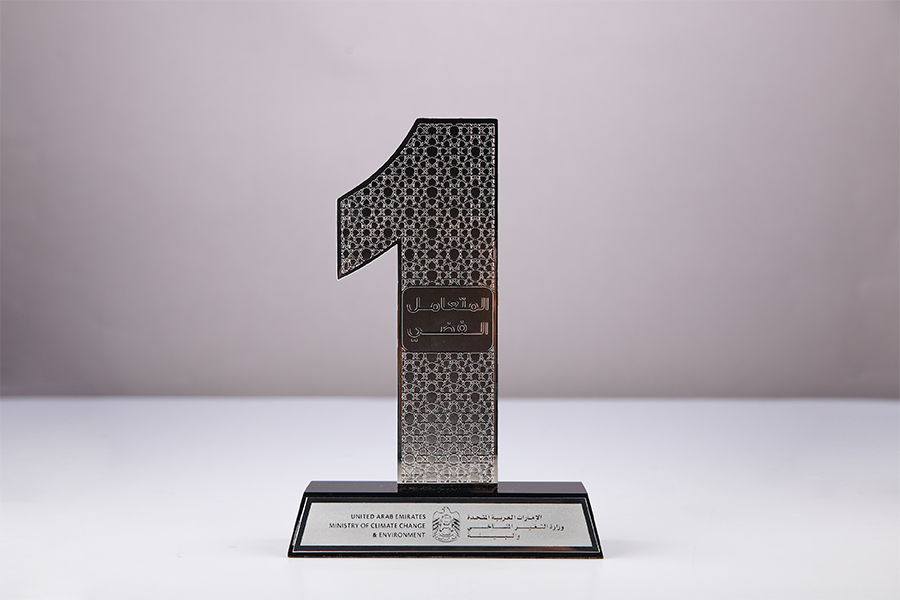 Receiving this award from MOCCAE is an exceptional achievement for us. We're grateful and yet humbled to be recognized by such a prestigious organization, acknowledging our efforts towards environmental sustainability. This award is a testament to our commitment to excellence and innovation in the floral industry. We've always believed in adopting eco-friendly practices and implementing energy conservation, waste reduction, and renewable energy sources. We invest in green technologies and processes to minimize our carbon footprint and consistently seek innovative ways to reduce our impact on the environment.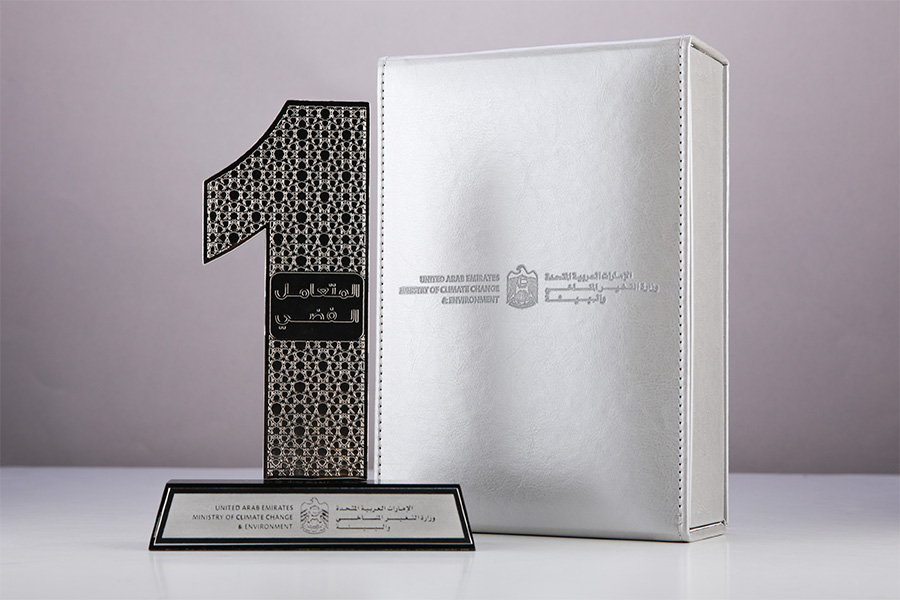 MOCCAE's Silver client award confirms that we're on the right path to achieving our eco-friendly goals. It attests to our dedication, hard work, and commitment to environmentalism. This recognition reinforces our dedication to creating a sustainable future and motivates us to strive further. We aspire to be industry role models and inspire others to adopt ecologically sound practices as the protection of our environment affects us all. We hope that through our continued efforts, we can encourage other organizations to follow suit and join us in creating a sustainable future.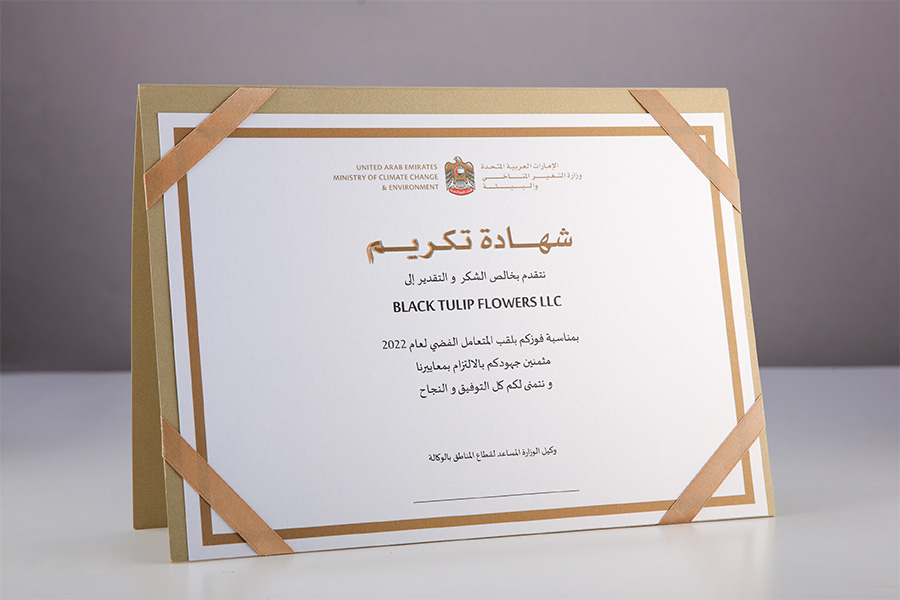 In conclusion, receiving the silver client award from MOCCAE has been an extraordinary accomplishment for our company. We will continue pushing ourselves to elevate our standards and set an example for others in the years to come. We are grateful for the recognition and motivated to keep progressing towards a sustainable future through eco-friendly practices.