Dubai expo is an international platform that offers huge investment potential, and unlimited opportunities for businesses from around the world. A lot of international business ventures are formed at the expo, making it one of the world largest business gatherings.
On February 9th 2022, Black Tulip Flowers was nominated as panel members for the Taste of Origins Business Forum at Expo 2020. The talk called, Discover Ethiopia's Untapped Agricultural Exports was hosted by UAE's Ethiopian Embassy at the Terra Sustainability Auditorium Expo 2020 Ethiopian Pavilion in Dubai.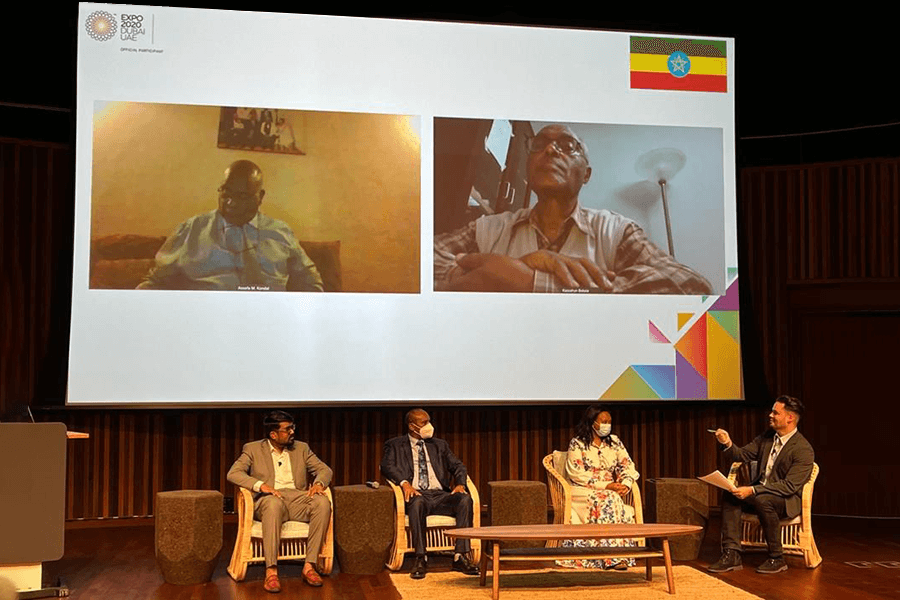 Imran Khan, Director at BTF Group was on the dais along with other members of the panel, HE Suleiman Dedefo – Ethiopian Ambassador to the UAE, and HE Lelise Neme – Commissioner of the Ethiopian Investment Commission.
Our group had the great opportunity to showcase our global presence. Also, it was wonderful to meet with H.E. Commissioner and H.E. Ambassador discuss about expanding our operations in Ethiopia.
Our group had a chance to share the experience of importing fresh flowers and roses from Ethiopia. We also took the opportunity to present why we chose Ethiopia when growing and exporting fresh flowers. In Ethiopia, we cultivate our own flowers due to the favourable climatic conditions, wide landscape, and suitable altitude of the land to grow specific flowers. It was a pleasure to share our experiences and express our strong confidence of the new possibilities of growth the Ethiopia holds.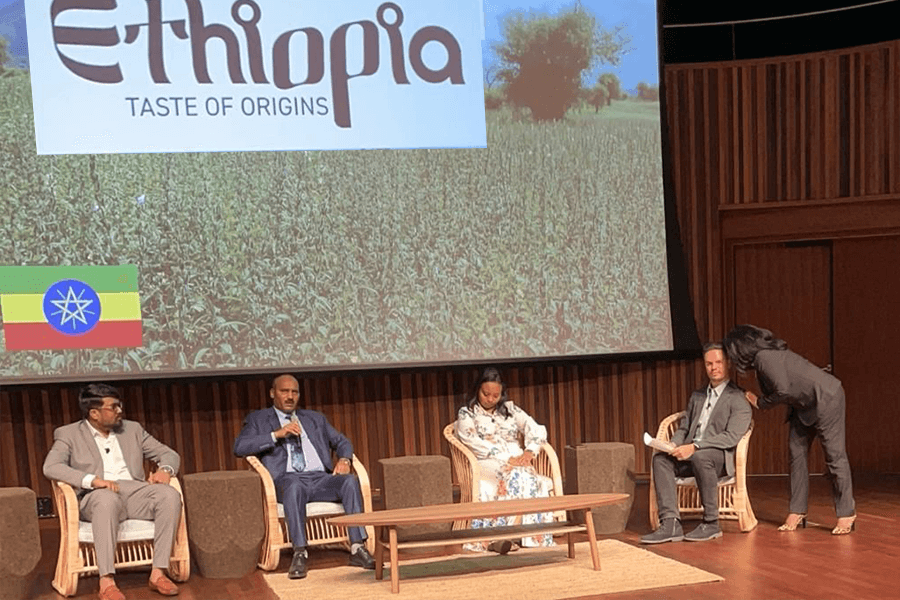 With more than 30 years of experience, Black Tulip Flowers caters to the ever-growing needs of flowers and plants across the Middle East. Black Tulip Flowers is one of the world's largest flower exporters with its headquarters in the United Arab Emirates. BTF group has farms in Ethiopia, India, Kenya and Malaysia and is one of the top premium cut flower exporters worldwide. Next to Kenya, Ethiopia is also a source of BTF Groups flower exports, which includes spray roses, cut flowers, and foliage.
One of the biggest fresh flower wholesalers in the Middle East, the BTF Group supplies wholesalers in India, Malaysia, Muscat, Qatar, and Saudi Arabia. With passion for flowers and a love for nature, it is our mission to grow flowers in an environment friendly way and help the local economy as we progress. We look forward to working closely with the authorities of Ethiopia and contribute to the evolving economy of the nation.